Herbalife24 Rebuild Strength Chocolate 1010g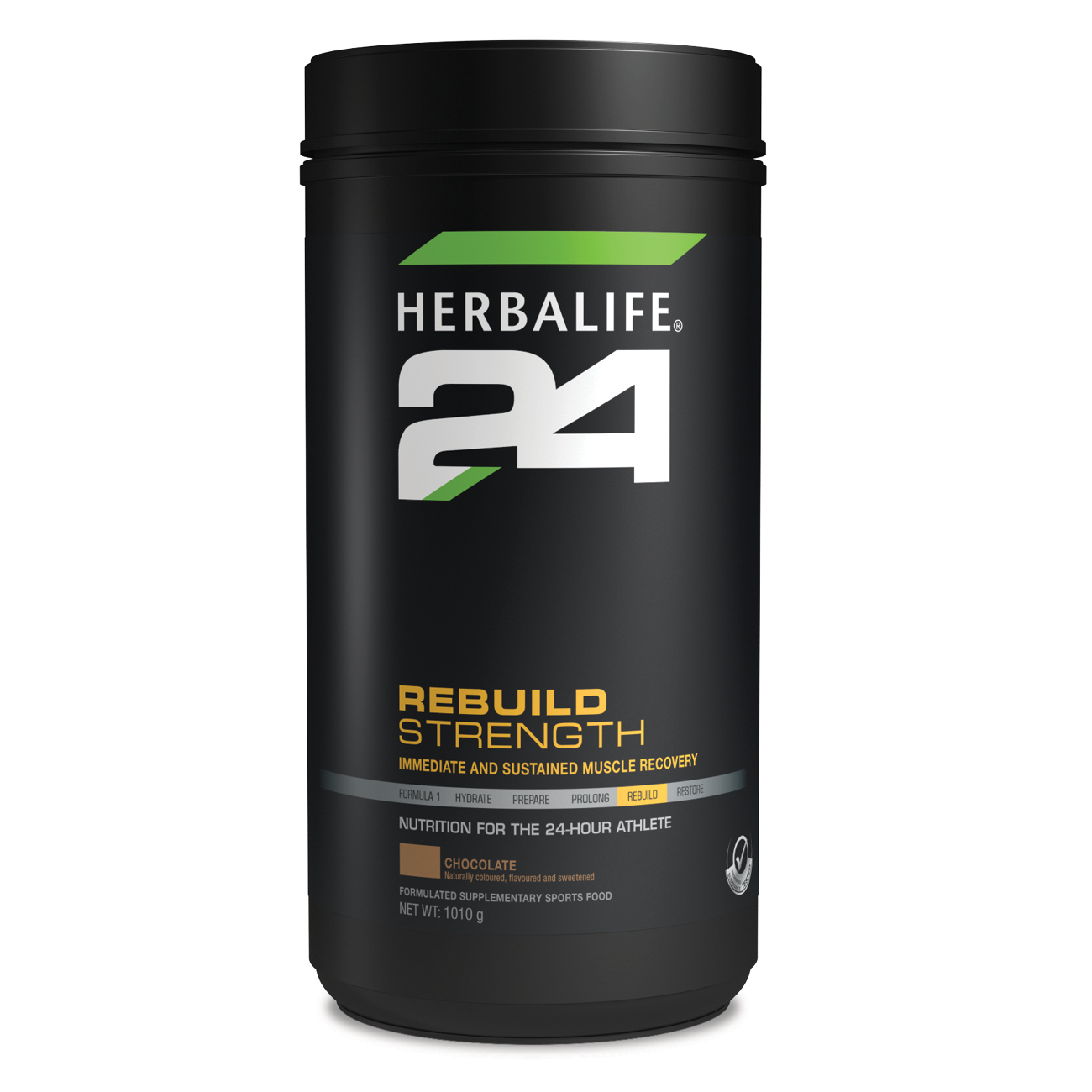 SKU 1459
Product Overview
For immediate and sustained muscle recovery with a blend of Whey and Casein proteins that helps to rebuild muscles over a multi-period of exercises.
Key benefits:

For use after aerobic exercise.
Contains 25g protein that contributes to the growth and maintenance of lean muscle mass, delivering protein to fatigued muscles.
Naturally coloured, flavoured and sweetened.
Contributes to the growth of muscle mass.
Delicious chocolate flavour.
Assisting you by:

Stopping breakdown. Start rebuilding.
Immediate and sustained muscle recovery. We've created a sustained muscle building shake that delivers whey and casein protein to help rebuild fatigued muscle.
Directions for use:

Mix two scoops (50.50g) with 280mL of water and shake vigorously
Always read the label – use only as directed. This food is not a sole source of nutrition and should be consumed in conjunction with a nutritious diet and an appropriate physical training or exercise program.

Not suitable for children under 15 years of age or pregnant women: should only be used under medical or dietetic supervision.