Herbalife24 Hydrate Orange 20 x 5.3g Stick Packs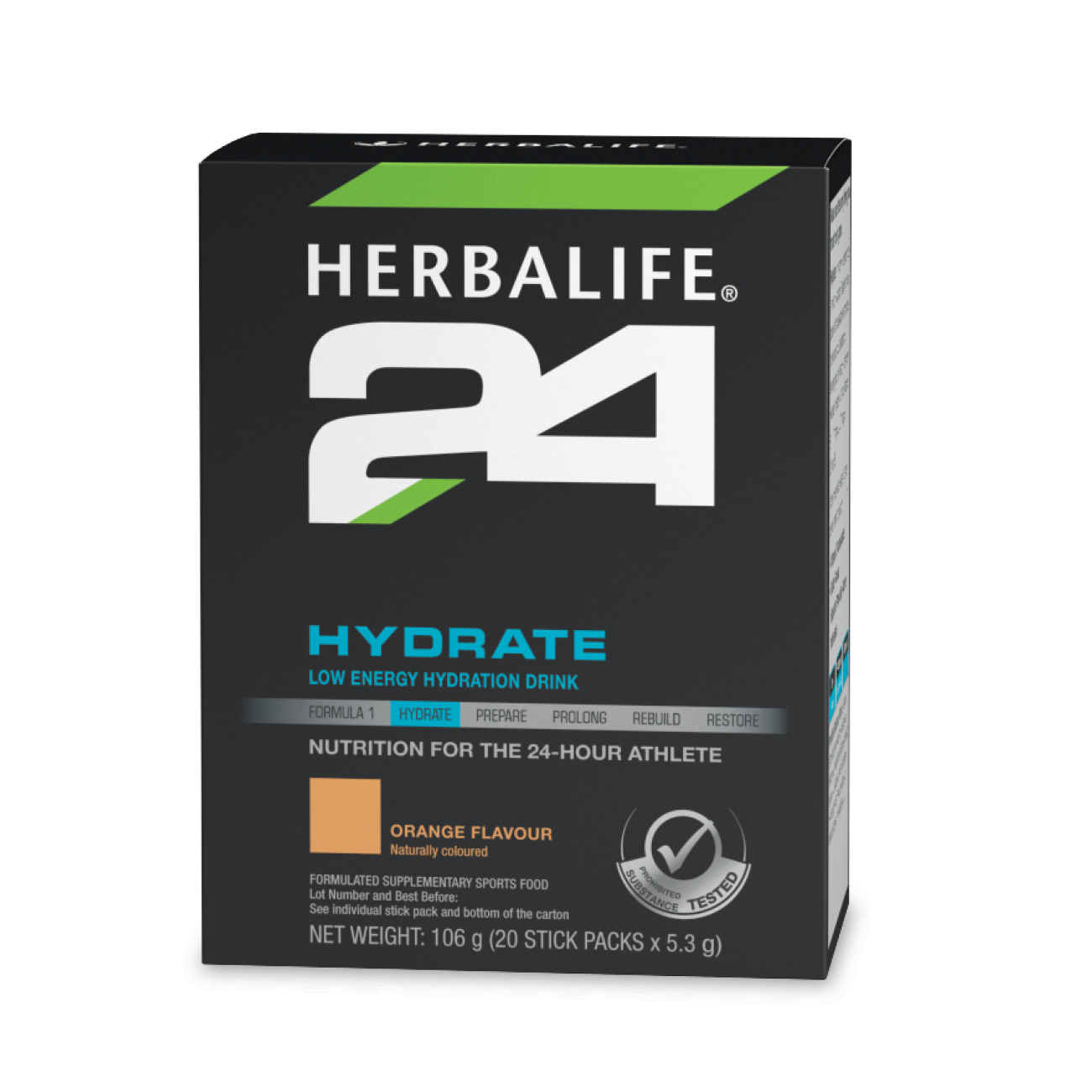 SKU 1458
Product Overview
Hydration is the key to a good performance. Refill your body's electrolytes while staying hydrated with Herbalife24 Hydrate.
Key benefits:

Low-calorie hydration drink.
Vitamin C antioxidants.
Subtle orange flavour.
Provides B vitamins (B1, B2, B12) and calcium and magnesium.
Naturally coloured.
Supports physically active people.
Assisting you by:

It's simple – performance is tied to hydration.
Replenish your body with bioavailable electrolytes to enhance fluid absorption, ensuring you are ready to perform.
Hydrate contains 0.16mg Vitamin B1, 0.21mg B2, 0.37mcg B12 and 0.9mgB5.
When mixing with water, it's the perfect drink to quench your thirst.
Directions for use:

Mix one stick pack with 500mL of water
Always read the label – use only as directed. This food is not a sole source of nutrition and should be consumed in conjunction with a nutritious diet and an appropriate physical training or exercise program.

Not suitable for children under 15 years of age or pregnant women: should only be used under medical or dietetic supervision.