Herbalife24 CR7 Drive Acai Berry 810g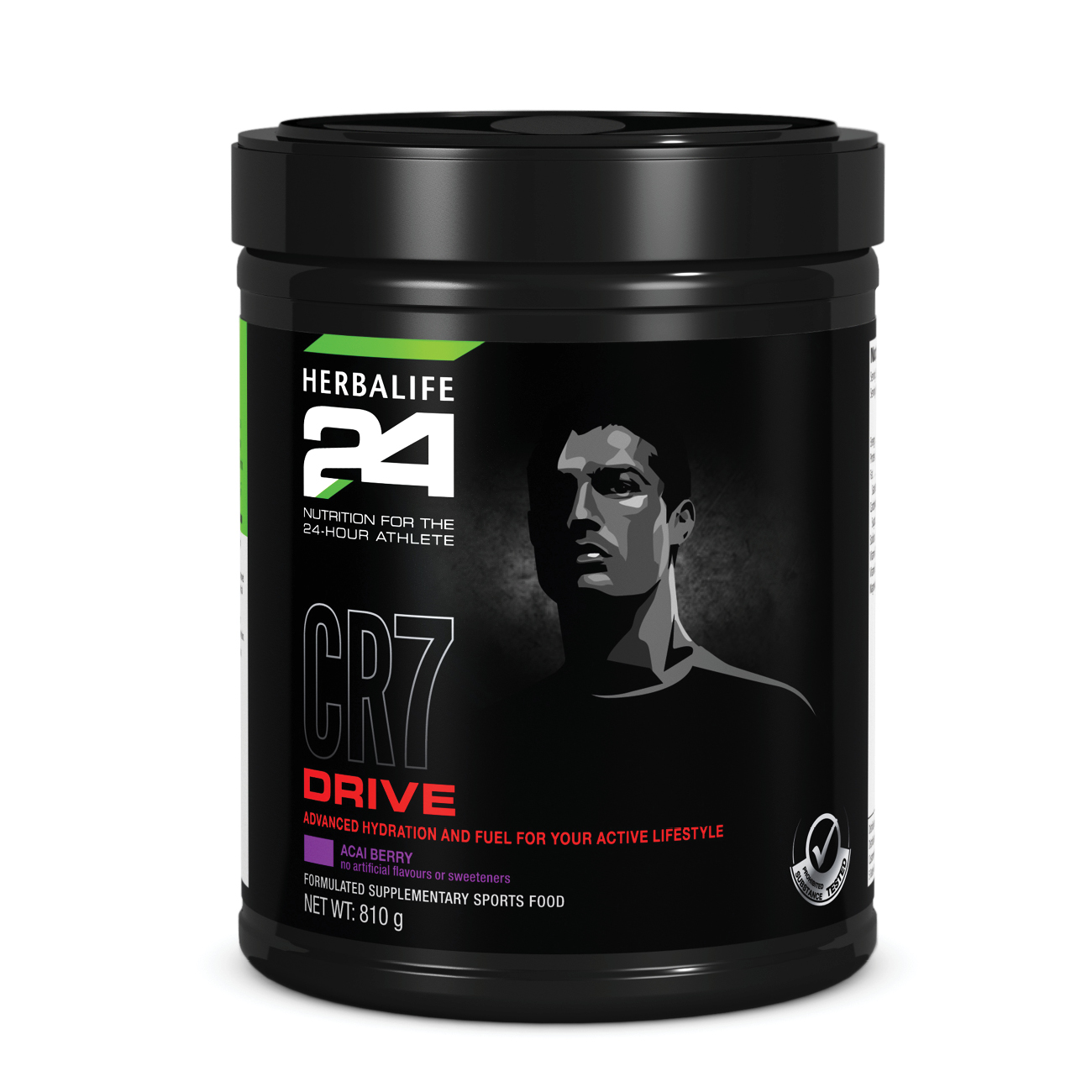 SKU 1463
Product Overview
Co-developed with Cristiano Ronaldo, CR7 Drive has been developed to rapidly fuel your workouts and enhance hydration. With natural flavours and colours, Herbalife24 CR7 Drive is a modern sports drink, light tasting and formulated to fuel the drive in all of us.
Key benefits:

Co-developed with Cristiano Ronaldo, to support ideal hydration during physical activities.
No artificial flavours or sweeteners.
Contains electrolytes.
Subtle, refreshing acai berry flavour
Assisting you by:

Enhance hydration with vital electrolytes lost during exercise.
Brain-fuelling glucose helps promote quick and accurate game-time decision making.
Lightly flavoured with no artificial flavours or sweeteners.
Directions for use:

Mix 1 scoop (13.5g) of powder with 250mL of water. For moderate workouts consume 1 to 3 servings a day and for endurance workouts consume 2 to 4 servings a day.
Always read the label – use only as directed. This food is not a sole source of nutrition and should be consumed in conjunction with a nutritious diet and an appropriate physical training or exercise program.

Not suitable for children under 15 years of age or pregnant women: should only be used under medical or dietetic supervision.